Stephanie Cox, REALTOR® PSA
Licensed OH Sales Associate
License #:

231354
ABOUT ME
I am a real estate agent transforming peoples' lives through an innovative and expert approach to buying and selling. I deliver the proficiency of the deal, the expertise of preparation, and the soft touch of connection and compassion.
I am in the business of assisting you through life's transitions. Because home is the place where dreams are realized. I am detail oriented and organized, which are assets in managing an often-complex deal including price, inspections, lenders etc. I am creative and expressive in staging, prepping, and polishing your home. I write vital and charismatic language describing your property, so that people can quickly fall in love with your home.
My role is one of service and stewardship. I focus on trust and support with a strong respect and appreciation for my clients. 
I am partnered with Coldwell Banker Realty which allows me to bring vast resources of technology, marketing and systems to you. We both believe that there is nothing more important than to help people fulfill the dream of home.
If you have been thinking of buying or selling allow me to assist in making your dream home become a reality.
For more reviews click here for Realtor.com or Zillow.com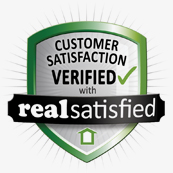 Education and Training
Hondro's College of Real Estate
Tiffin University, Master of Business Administrative/Marketing 
Cincinnati State, Associate of Business Management & Administrative
Three Rivers School/Diamond Oaks
Community Involvement
UC Walk Ahead for a Brain Tumor Cure 
Making Strides Against Breast Cancer
2019-2020 Expertise Top 20 Best Real Estate Agents in Cincinnati 
2020 BRAG Broker Agent Advisor Five Star
Affiliation's
Member of Cincinnati Area Board of Realtors (CABR)
National Association of Realtors (NAR)
Cincinnati Multiple Listing Services (Cincy MLS)
CABR Young Professionals Network 
(PSA) Pricing Strategy Advisor 
UC Cincinnati Walk Ahead for A Brain Tumor Committee
Sold
Listings
Cincinnati, OH
beds
baths
Delhi Township, OH
beds
baths
Green Township, OH
beds
baths
Cincinnati, OH
beds
baths
""Stephanie is truly gifted at real estate. She is extremely motivated and detailed. She is also extremely knowledgeable and very helpful. She made the entire process simple and stress free! I would recommend her to anyone!!!!""
  -Lori S, Client
"Stephanie went above and beyond from day one of my husband and I even considering selling our home. We had multiple meets just to figure out the best way to present our home and have it ready to go. She helped stage our home, had a great photographer and was supportive through everything. She was always available to talk, answer questions and give advice. I would refer her to anyone looking to sell their home. She is currently helping my husband and I purchase our new home as we speak! She's personable, knowledgeable, & professional. She puts a personal touch on everything she does and we cannot thank her enough!"
  -Deziree E, Client
"Stephanie Cox went above and beyond our expectations . Any question we had for her regardless of the time of day she would reply within minutes. She was extremely professional and took the time to explain things to ensure we understood . We will definitely be recommending Stephanie to our family and friends. Many people talk about how stressful it is purchasing a home but Stephanie made things run so smoothly and we can't thank her enough!"
  -Jack W, Client
" Stephanie did a great job while I was searching for my home , it is a stessful and exciting time in . She made it so I was less stressed and more excited , I gave her specific details on the house i was looking to call home , and she hit everyone of the details with the listings she provided . Her Availability was outstanding . (I never thought I'd miss out on a house to tour) . It was like searching for a house with a friend with a realtor skill set . She came Recommended to me and i was thrilled with my choice! she is great at what she does , and she made me think outside my bubble , which helped me see things I would have over looked "
  -Stephanie W, Client
Coldwell Banker Realty
6730 Ruwes Oak Dr
Cincinnati, OH
45248